Boynton Beach Pool Repair Service
Make Sure Your Pool Never Drowns
Living in Boynton Beach, Florida, you're probably already aware of how wonderful it is to relax in your pool on hot, sunny days. Owning a pool in South Florida provides an amazing way to spend time outdoors without overheating or sweating excessively. However, when your pool isn't functioning properly, it can quickly become frustrating. That's where Florida Pool Heating comes in. Our team offers expert pool repair services in Boynton Beach that cover all aspects of pool maintenance and repair. From leak detection to filter cleaning and pool pump repair, we have the skills and experience to get your pool back up and running in no time. 
At Florida Pool Heating, we are a family-owned and operated business that has been serving Boynton Beach residents for over 30 years. In that time, we have helped thousands of pool owners with their repair and maintenance needs. Our main goal is to have your pool functioning properly as soon as possible so you can get back to enjoying your time outdoors. Our team of experienced pool technicians is expert at locating and fixing issues with your pool, and we work closely with you to understand your specific needs and provide the best solutions. This approach has allowed us to develop strong relationships with our customers and become of the top pool repair companies in South Florida.
But we don't just stop at repairs – we also offer a range of services to help you keep your pool in excellent condition. Our regular maintenance plans include everything from weekly chemical balancing and skimming to filter cleaning and equipment inspections. We will work with you to create a personalized plan that fits your specific pool needs and budget. Don't let a malfunctioning pool ruin your summer plans – trust the experts at Florida Pool Heating to provide the repair and maintenance services you need. 
We Repair All Boynton Beach Pools!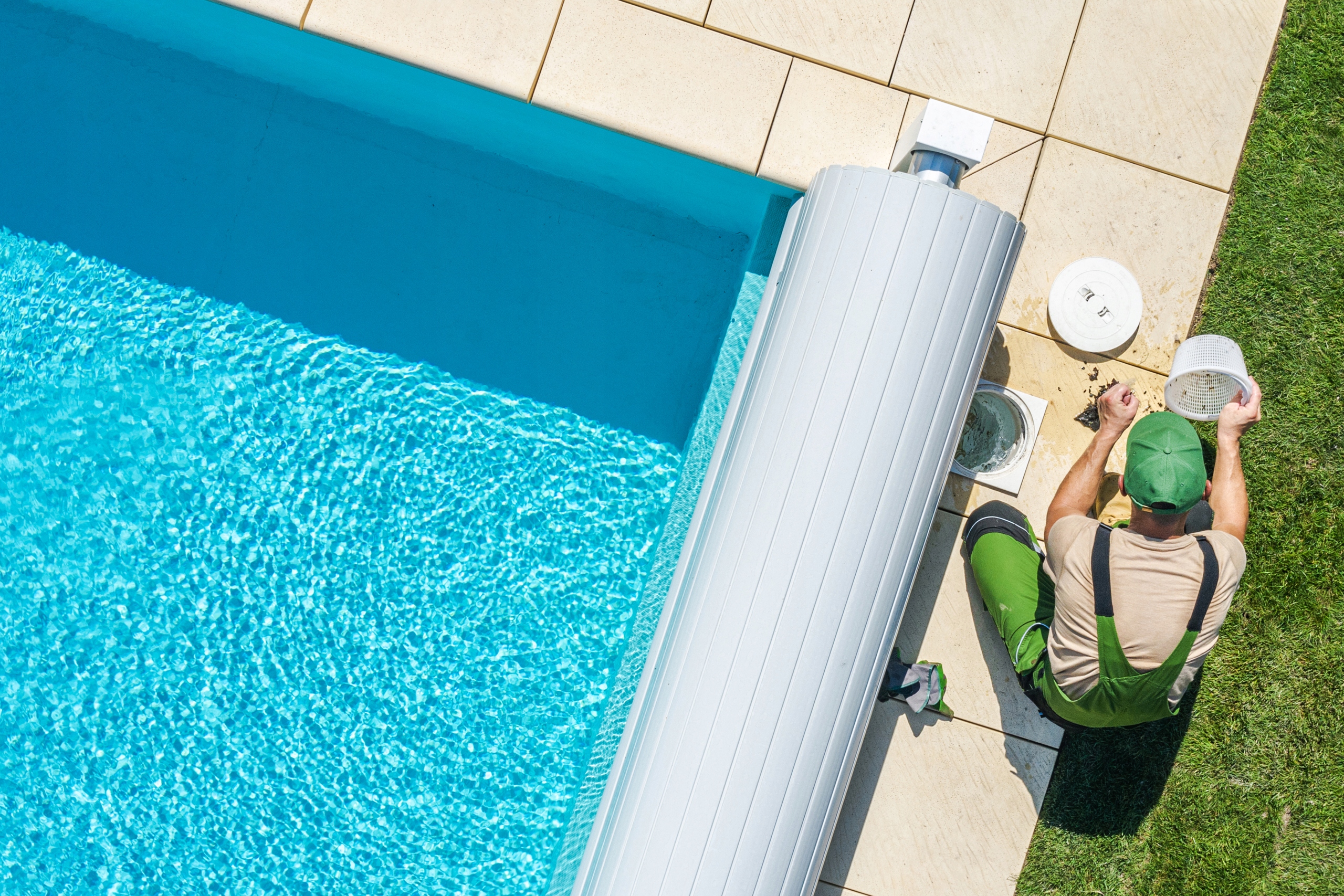 Florida Pool Heating understands that every pool is unique and has its own set of challenges. That's why we offer custom service plans to cater to the individual needs of your pool. Our team of experienced and certified professionals will ensure that your pool is in the best hands possible. 
No two pools are alike, and this is especially true when it comes to the equipment used. From pumps and heaters to filters and drains, no two pools will have the exact same setup. That's why we take the time to carefully diagnose each pool individually, taking into account the different brands of equipment and potential issues that may arise.
With our personalized service plans and expert team, you can trust us to provide reliable, high-quality care for your pool. Let us help you maintain a clean, healthy, and enjoyable pool environment for you and your family.
Schedule Pool Maintenance With Us!
As a pool owner in Boynton Beach, it's essential to ensure that your pool is always kept in top condition. Maintaining a pool can be a complex and time-consuming task, but with the right maintenance plan, it can be a breeze. Florida Pool Heating offers a range of maintenance packages to suit your needs and keep your pool in pristine condition. 
Florida Pool Heating offers different options for pool repair and maintenance. These different maintenance packages include
Weekly Maintenance: This will include tasks such as skimming the surface to remove debris, brushing the walls and tiles to prevent algae growth, and checking and adjusting the chemical levels to ensure they are properly balanced.

Monthly Maintenance: These tasks are meant to be done once a month to keep the health of your pool strong. This can include vacuuming the bottom of your pool, cleaning the filters, and inspecting all equipment for any issues.

Seasonal Maintenance: While we don't see strong seasonal changes in South Florida, there are still some additional things that need to be checked. This can include tasks such as opening and closing the pool, winterizing equipment, and checking for any leaks or damages.
We understand that every pool is different, which is why we always determine the best maintenance schedule for your pool. Florida Pool Heating offers a variety of maintenance plans to best match your schedule and budget. 
What Type of Pools Do We Repair?
At Florida Pool Heating, we are proud to offer our services to all types of pools, including salt and freshwater. Our team of experienced technicians can handle any repair, big or small, to get your pool back up and running quickly. 
Here are just a few of the types of pools we repair:
Inground Pools: If you have a built-in pool that is in need of repair, we have the skills and experience to fix it. From leak detection, to pump repair, and filter maintenance, we handle it all!

Above-Ground Pools: These pools are a popular and affordable option, but they still require regular maintenance and repairs. Whether you need a new liner or your pump isn't working properly, we can help. 

Fiberglass Pools: Fiberglass pools are known for their durability and low maintenance, but they can still experience issues over time. If you need fiberglass pool repair in Boynton Beach, our team is here to help.

Vinyl Pools: Vinyl pools are a popular choice for many homeowners, but they are prone to tears and leaks. If your vinyl pool is in need of repair, we have the expertise to fix it.
No matter what type of pool you have, we have the skills and experience to get it back in top condition. 
Get Boynton Beach Pool Repair and Maintenance Today!
Florida Pool Heating is the premier choice for pool repair and maintenance in Boynton Beach, Florida. With a team of experienced and certified technicians, we can handle all aspects of pool repair, from leak detection and repair to pump and filter maintenance. We also offer a wide range of maintenance services to keep your pool in top condition. Contact us today to schedule your pool repair and start enjoying your backyard oasis once again.