Salt Chlorine Generators
We Are Your Most Reliable Source For Chlorine Generators
Chlorinating methods have allowed us to enjoy the benefits of swimming pools without dealing with the lack of sanitation and harmful toxins for many years. Unfortunately, the traditional chlorine has a few drawbacks, such as dry skin reactions and irritation. There is another way to keep your pool water clean and fresh that does not involve the use of strong chemicals like liquid chlorine. Salt Chlorine Generators by AutoPilot provide you with the same results as chlorine minus the red-eye syndrome, the strong smell and the recurring responsibilities that come with typical chlorine maintenance.

Most models in stock

Free delivery nationwide

Perfect pool temperature always

Family owned & operated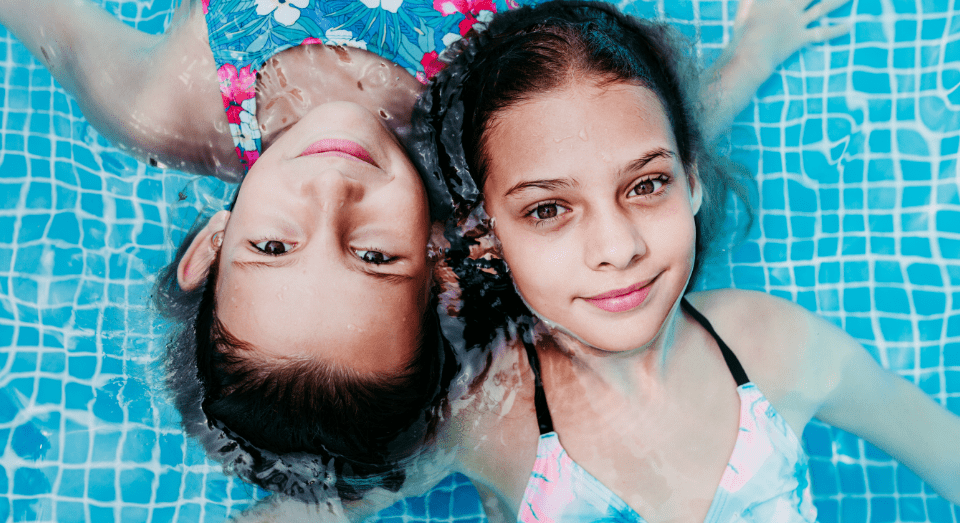 Why A Salt Chlorine Generator?
Salt is a natural element found in the earth, in our body and in our homes. It is used to season and preserve our food, rinse out contact lenses and soften our drinking water. Salt is a very economical commodity. When the ions in salt are passed over specially coated blades and induced with a low voltage electrical charge it is converted into chlorine. It is the same process that is used to convert seawater into laundry bleach. When this process is incorporated into your swimming pool you have your very own "chlorine generator".
Download Brochure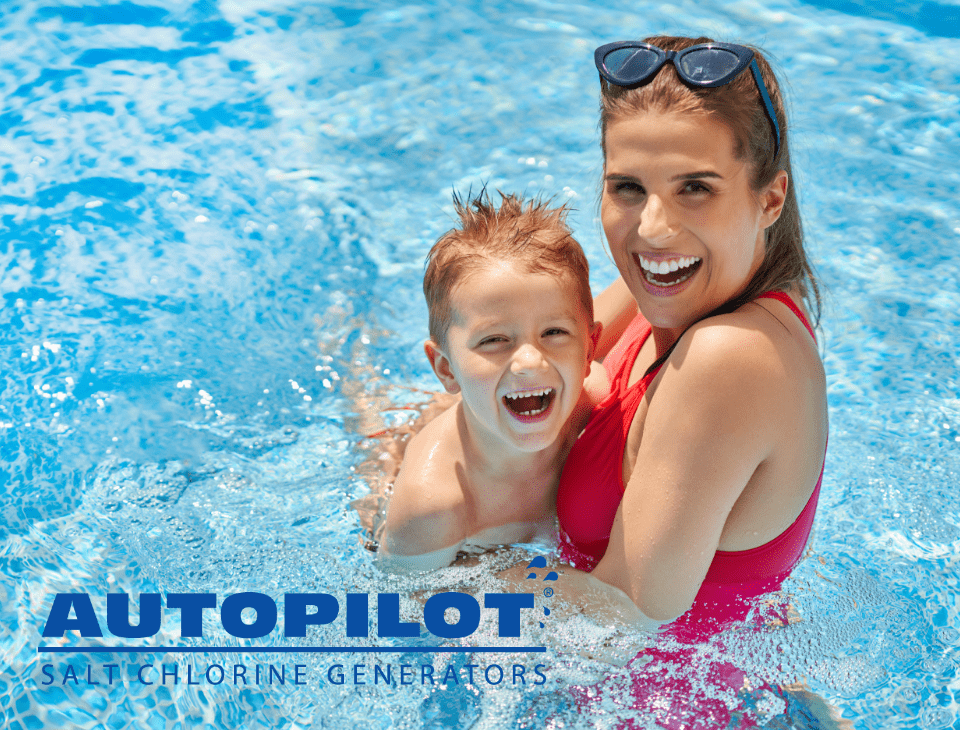 Autopilot Chlorine Generator
Why Use Autopilot Salt Chlorine Generator
---
AutoPilot has been the technological leader in the chlorine generation process for swimming pools since 1976. There are over a half million satisfied AutoPilot owners worldwide. In fact over 90% of the swimming pools in Australia are sanitized with chlorine generators. AutoPilot sets the standard for dependability, features and performance … and has a unit to fit every need and budget.
For 30 years, AutoPilot has been producing the finest Salt Chlorine Generators (electrolytic chlorine generator systems) for your pool. They are your most reliable source for chlorine generators – the most sought after form of alternative pool sanitation available in today's marketplace. By adding a minimum saline level in your pool, the equivalent of one teaspoon per gallon of water, and an AutoPilot salt conversion cell, we can show you the way to trouble free pool maintenance and the most luxurious, softest feeling water imaginable – everyday, the natural way. Never worry about manually adding chlorine to your pool again. Never deal with irritating dry skin or red eye syndrome. Never buy, transport or store chlorine again. AutoPilot guarantees perfect pool water with their chlorine generator.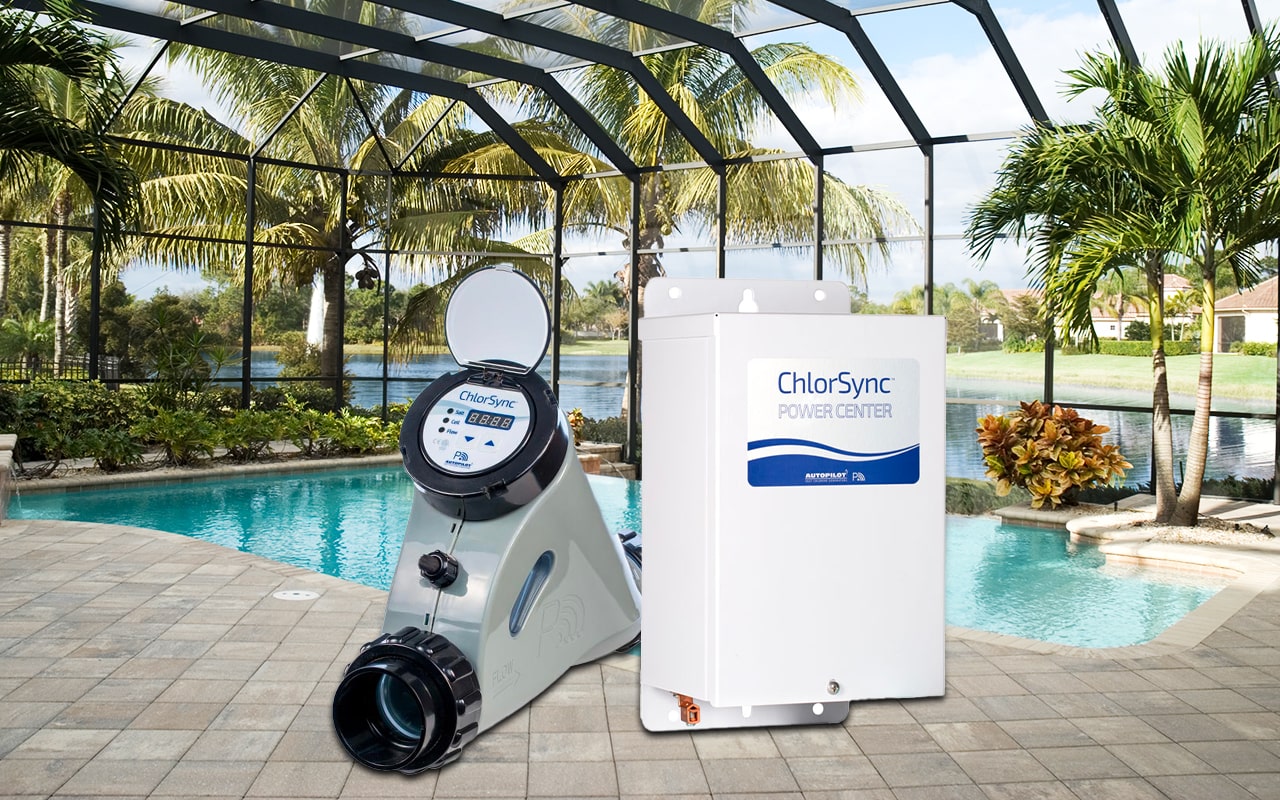 Autopilot Chlorine Generator
ChlorSync ™ Features
---
Patented temperature compensation
Simple installation and service
Automatic model detection
24-hour boost cycle
Tri-sensor measures flow, temperature, and salt level
Operates at water temperatures up to 104º F/40º C
Operates at flow rates as low as 20 gpm (4.5 m3/h)
Automatic cover connection capability
Download Brochure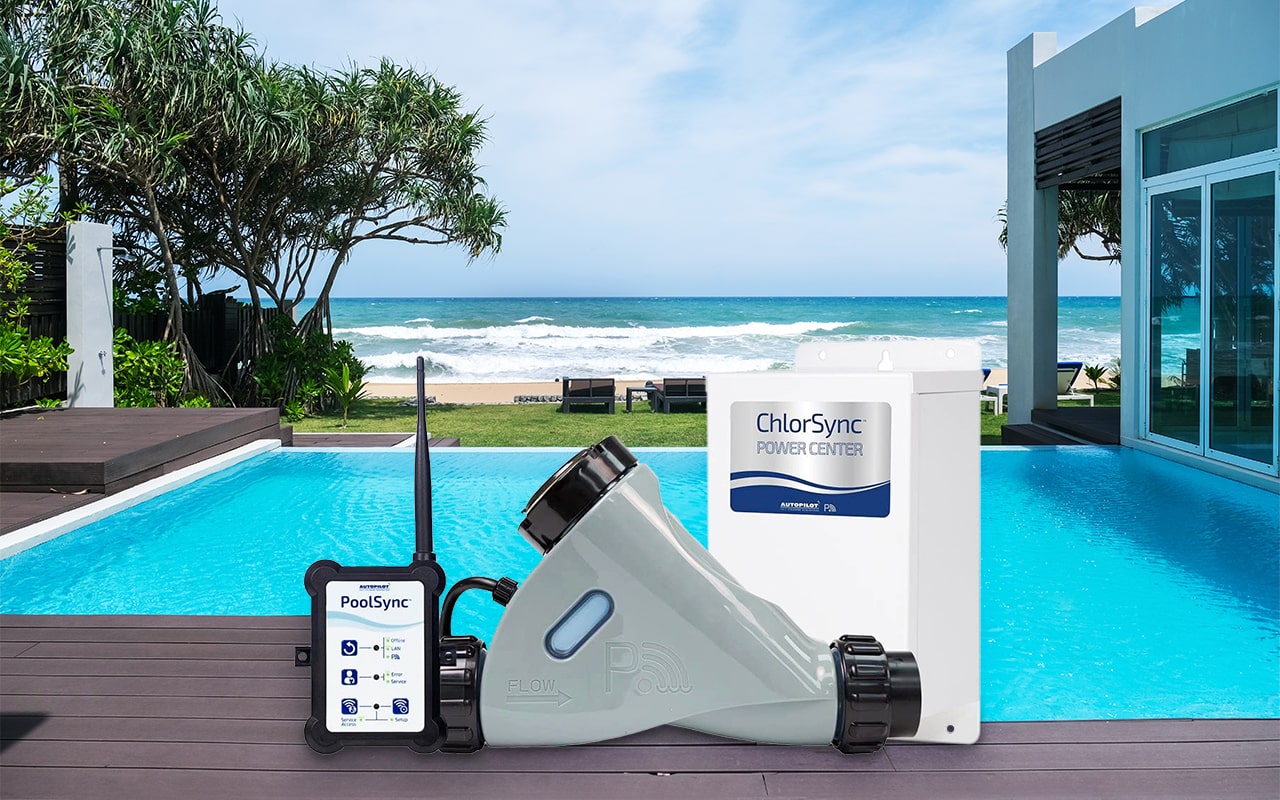 Autopilot Chlorine Generator
PoolSync ™ Capabilities
---
Control your salt chlorine generator right through your phone and get advanced functionality when paired with the PoolSync™
View current salt level and water temperature
See how much salt to add when needed
Receive notification when the cell needs to be cleaned
Be alerted should the unit need any attention
Download Brochure
Contact us today
We're here to help you! Contact our support line during business hours (8am-4pm ET)