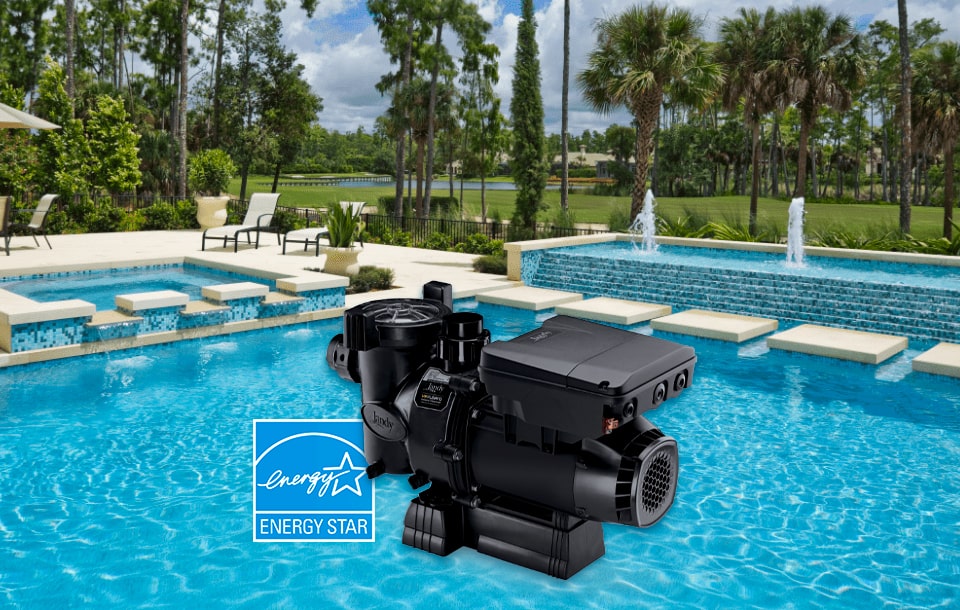 Jandy Variable Speed Pump
VS FLOPRO™ 1.65 HP, 1.85 HP, 2.7 HP
#1 Jandy Dealer In Broward & Palm Beach County
Save over $400 per year on energy costs* Reduce energy costs and your ecological footprint with the FloPro™ 1.65 HP variable-speed pump. This high-performance, ultra-compact pump includes a variable-speed, energy-efficient motor that significantly reduces energy costs.
Other features include an innovative adjustable base for simple installation on new construction, or a quick and easy replacement of existing pumps. Well suited for applications with 1.5" or 2" plumbing, the VS FloPro 1.65 HP is designed to operate at lower speeds for maximum energy efficiency compared to standard single-speed pumps*.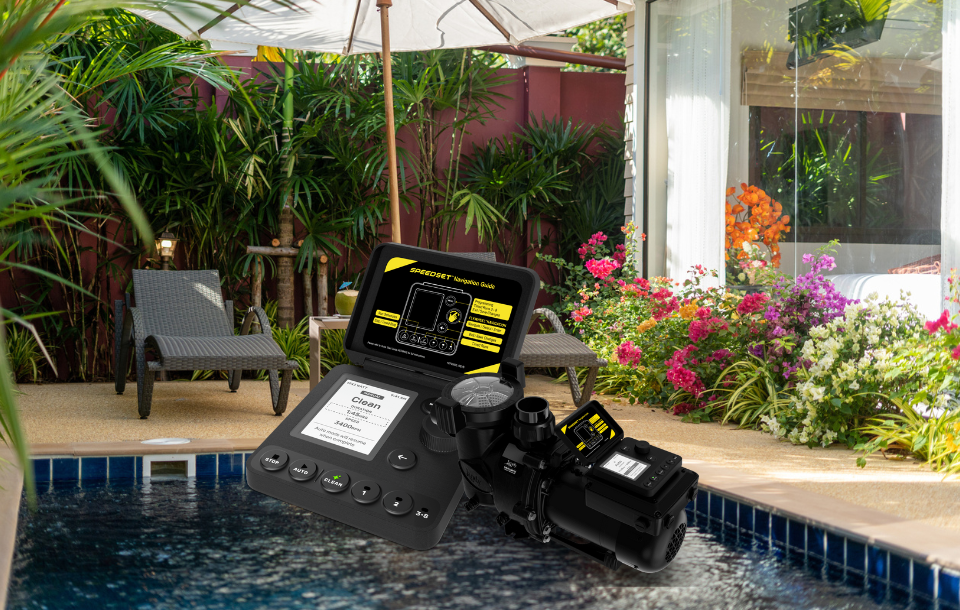 Large Display: large, vibrant easy-to-read LCD screen
AUTO Mode: Can run up to 10 fully customizable daily schedules
STOP for Service: Immediately  stop the pump from running or set desired timed stop duration
Navigation Guide: Requires little to no training to quickly master
FlyWheel Navigation: Simple turn and press dial for fast and easy programming
Auxiliary Relay Program: Program Jandy VS pump Auxiliary Relay on/off speeds for customized control of other equipment such as a salt chlorinator and booster pump.
Multidirectional, Tool-Free Mounting: Four different positions for easy access – just turn and lift to reposition
Automation Pass-Through Wiring: Provides easy-access connection point for all Jandy automation systems with local automation bypass control capability during pool servicing.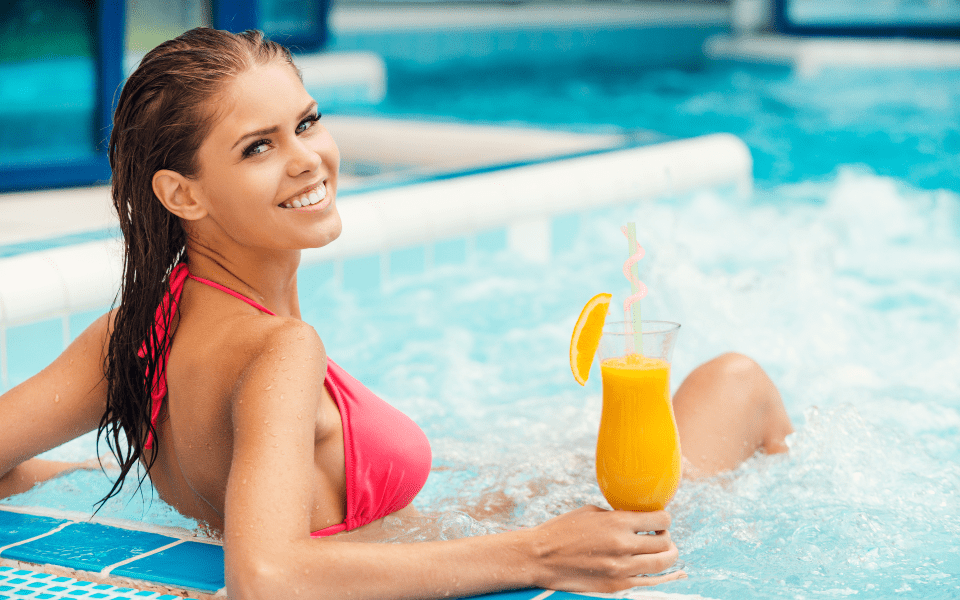 Features
---
Includes permanent magnet, totally enclosed fan-cooled (TEFC) motors, providing extended motor life and quieter and cooler operation, especially at lower speeds
Includes a 180-degree rotatable mount for easy installation. Its reliable battery backup keeps settings intact during power outages
Up to eight speeds can be programmed through the controller, allowing selection of the most appropriate speed for your pool application
A high-performance pump in an ultra-compact body, allowing an easy fit in small equipment areas
It meets or exceeds energy-efficiency guidelines. Offers savings of over $400 per year vs. comparable 1.5HP single-speed pumps.*
AquaLink® Ready and includes four control options, providing complete programming and customization choices
Contact us today
We're here to help you! Contact our support line during business hours (8am-4pm ET)