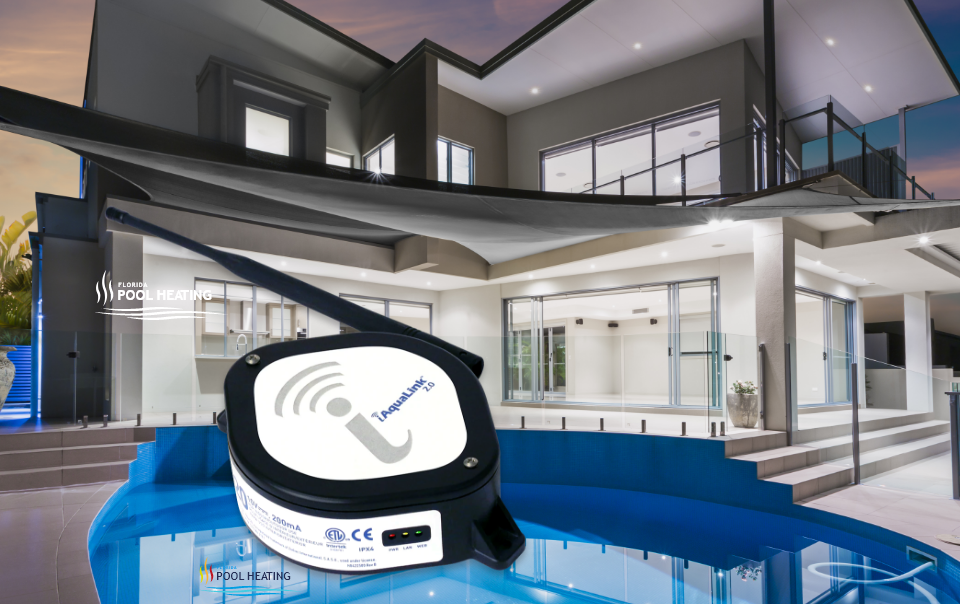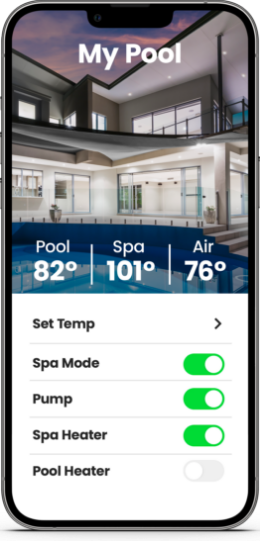 Jandy Wifi Control
Pool & Spa Wifi Automation
Smart Device. Smart Pool. Smart You. – Intelligent pool control from your smart phone, tablet or web-connected device.
iAquaLink
iAquaLink allows you control your pool anytime, anywhere. Using our free app for your smart phone or web-connected device, you can control all the elements of your pool or pool/spa system, even when you're on the go. iAquaLink can be used on more mobile device platforms than any other pool control system.
Free apps available for Apple® and Android® smart phones and tablets
Mobile web-app* also available for most other smart phones, tablets and eReaders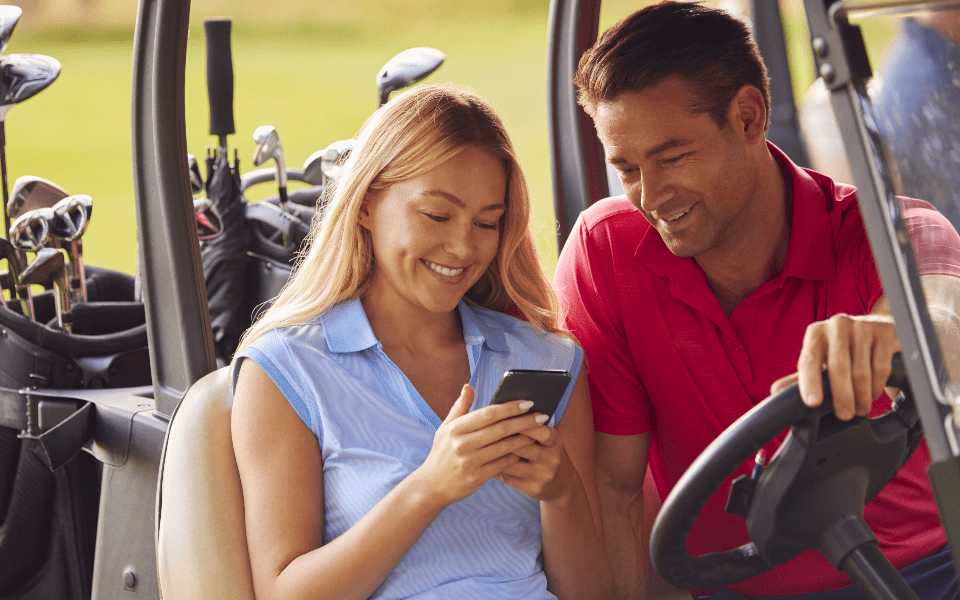 iAqualink Features
---
On the golf course or on the go, control your pool anytime, anywhere with iAquaLink
Most intuitive and user-friendly mobile pool controller ever
iAquaLink can be used alone, or combined with the complete line of wall-mounted or wireless AquaLink® interfaces
User accounts can be created in minutes, used immediately, and the service is free
Control multiple pools from a single app Complete Control – Monitor and adjust all equipment controlled by the AquaLink system Pool Temperature , Spa Temperature, Water Falls, Spillovers, Laminar Jets, Light Dimmers, Color & White Lights, Landscape Lights, Filter Pump, Booster Pump, Pool Cleaner and much more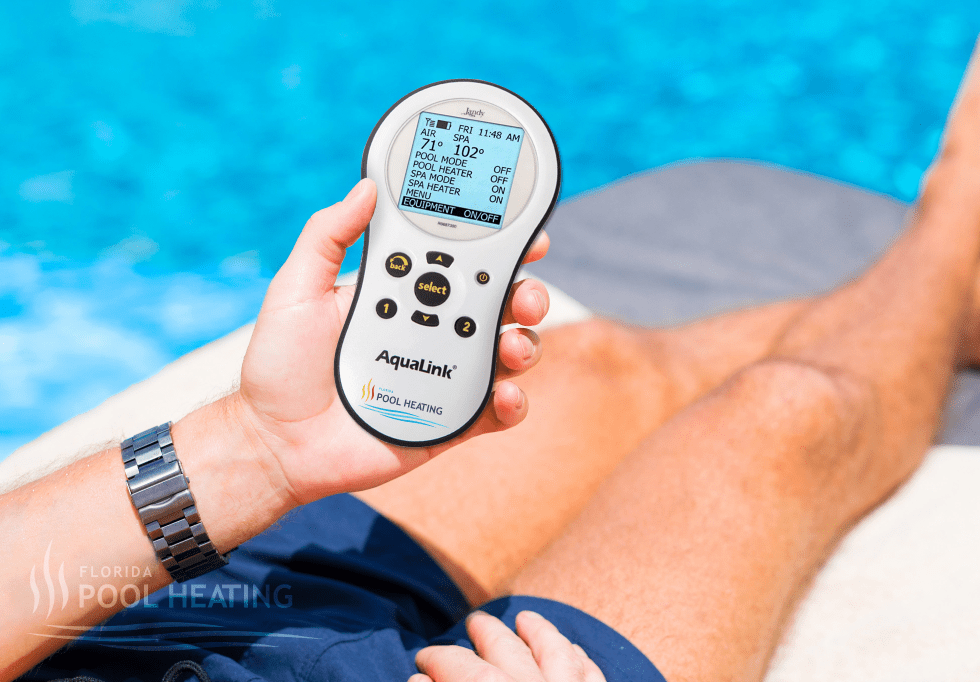 Aqualink® PDA
---
The AquaLink Pool Digital Assistant (PDA) brings the power and flexibility of a control system to the palm of your hand. Designed for wireless use in a backyard environment, the AquaLink PDA packs a powerful pool and spa control system with control of up to eight auxiliaries into an attractive and easy to use, compact, water resistant handheld remote. The real measure of a control system is not how large and complicated it is, but how compact and easy to use. Spend your time enjoying your pool and spa, not dealing with the responsibilities of maintaining it. The AquaLink RS does that work for you. With built-in features like automatic heater cool down, self monitoring freeze protection, and pool cleaner safety delay, the AquaLink RS virtually eliminates any concerns about equipment operation. Plus, all AquaLink RS control systems are backed by some of the strongest and most inclusive warranties in the industry. So relax and rest assured that your investment is protected and everything is set just right. The AquaLink RS has it all under control!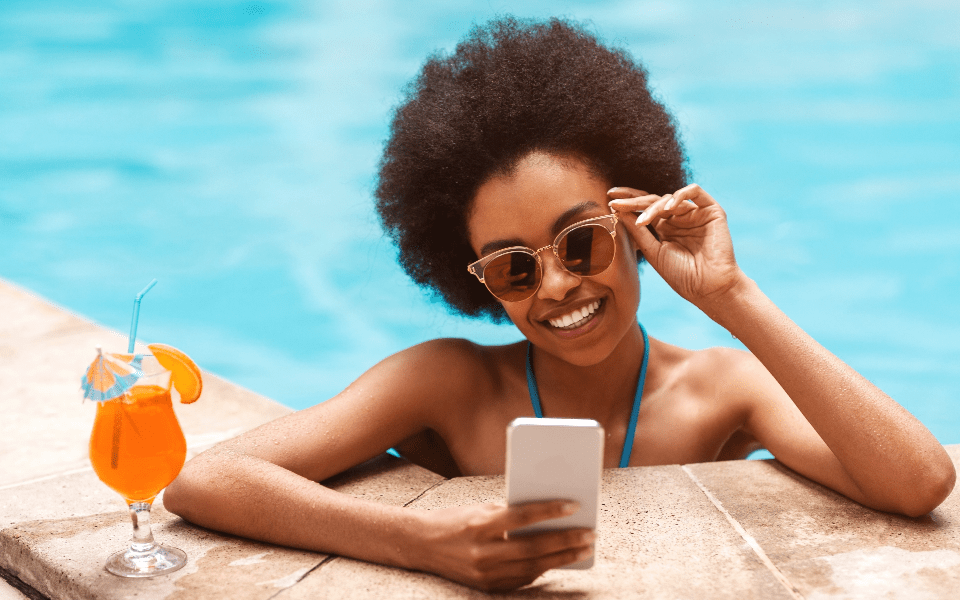 Aqualink® PDA Features
---
Complete control system in a wireless, handheld remote
Perform every pool and spa function anywhere
Water resistant and slip free housing
Technical Details
---
Simple, wireless programming and control of filter pump, heater, solar
Wireless control of thermostats, display of water and air temperatures
Variable speed pump control and programming
Salt chlorine generator control and programming
Smart color lighting interface
Contact us today
We're here to help you! Contact our support line during business hours (8am-4pm ET)