Can Pool Heaters be Repaired?
Can Pool Heaters be Repaired?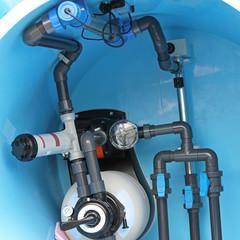 If you're beginning the search for pool heater repair near you, you should be sure to consider a few crucial factors during the process. One of these may even involve buying a new heater and finding pool heater installation services nearby. Choosing the ideal pool heater is a tricky decision. Instead of selecting the pool heater that sounds best right away, consider the advice below to provide you with pricing and product selection.
Heating your pool is an appropriate way to keep it available to you and your family to enjoy through the seasons a bit longer. Swimming pool heaters are the most complex piece of pool equipment in your pool system. They are sophisticated devices consisting of numerous moving parts using either gas or electricity to supply heat. This brings us to the main pool temperature regulation options, Gas pool heaters and heat pumps.
To ensure your pool heater is ready to use, you should treat it the same way you would a household heating system: regular maintenance and checkups. Below are some factors that could influence the cost of repairing your pool heater.
Why is My Pool Heater Not Working?
Many factors could keep your pool heater from functioning correctly. It's a good idea to try to determine what problem you may be up against on your own, but you should always get in touch with a professional to ensure that you take the best steps for your system.
Lack of Maintenance
If you haven't taken care of your heater with regular maintenance and upkeep, it could be more costly to fix. Many people realize that their heater is broken when it stops working or their energy bill suddenly increases. By this time, a simple repair may have become a difficult one. This costs you a lot of money.
Watch for these common problems with your pool heater:
More expensive bills as a result of decreased system efficiency
Issues with controls or system power, which could point to inadequate connections
Excessive noise because of the equipment that has broken or fallen into disrepair
The overall rule of thumb is to seek annual pool heater maintenance. This enables you to find issues as early as possible.
Your Heater May Be the Incorrect Size
Not only will the kind of your heater dictate the price of repair, so will the size of your heater. Larger heaters will need more work, and it may be more difficult to get to the issue.
Your Heater is Not Protected from the Acidic Saltwater in Your Pool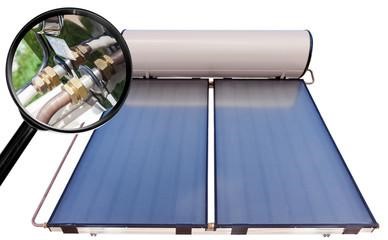 Saltwater is highly corrosive, and a pool heater needs to be equipped with a unique heat exchanger and other features to handle it.
The heat exchanger enables a pool to be heated via hot water from an outside source. When hot water is brought in through a boiler or solar-heated water circuit, it's easy to avoid saltwater corrosion.
Since these heaters are so specialized, they are more expensive to fix.
Environmental and Other Problems
The issue could be electrical, a matter of broken parts, or an animal that has taken up residence in the unit. There are also other factors to consider, like leaks, soot, rust, and control failure.
Resources and References: