Electric Pool Heaters Boynton Beach
Efficient Pool Heating Solutions in Boynton Beach
Florida Pool Heating is committed to ensuring you have an exceptional swimming experience regardless of the weather conditions. We are proud to offer reliable and efficient electric pool heaters in Boynton Beach and the surrounding areas. As the leading experts in pool heater installation and repair in South Florida, we take pride in providing tailored services that cater to your specific requirements. With our state-of-the-art electric pool heaters, you can enjoy optimal comfort and maximize your pool's usability throughout the year.
At Florida Pool Heating, we understand that enjoying your pool to the fullest is important to you, regardless of the season. That's why we offer a wide range of high-quality electric pool heaters in Boynton Beach. Our team of expert technicians possesses extensive knowledge and skills in handling all aspects of electric pool heater installations and repairs. We prioritize the use of eco-friendly and energy-efficient technologies to keep your pool comfortably warm while minimizing energy costs.
When you choose Florida Pool Heating for your electric pool heater needs in Boynton Beach, you're making an investment in both quality and reliability. We are dedicated to ensuring your complete satisfaction by providing superior craftsmanship, exceptional customer service, and prompt assistance. Our team is committed to offering personalized solutions that align with your preferences and budget.
We understand that selecting a trustworthy pool heating company can be a daunting task. Florida Pool Heating makes it easy for you. With our extensive experience and a strong reputation for delivering top-quality services, we are the trusted choice for all your electric pool heater installation and repair needs in Boynton Beach. Get in touch with us today to schedule an appointment and experience the ultimate comfort in your pool all year round.
Electric Swimming Pool Heaters For All Pool Types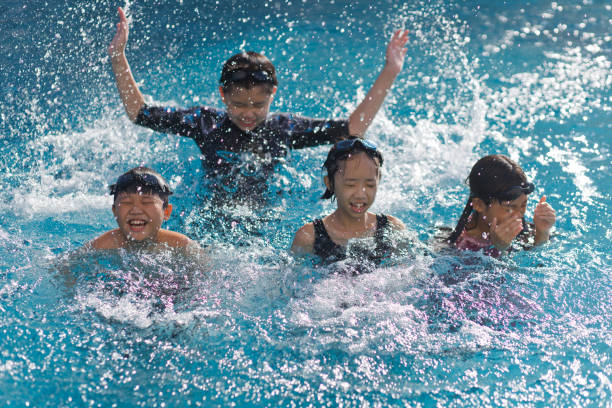 At Florida Pool Heating, we take pride in our ability to deliver exceptional services for electric pool heaters in Boynton Beach. Our team of professionals is well-versed in the installation and repair of electric pool heaters, catering to both above-ground and in-ground pools. We recognize that each pool is distinct, and we take a personalized approach to ensure a perfect fit for your pool's size, shape, and specific requirements. By opting for our high-quality electric pool heaters, you can indulge in a year-round swimming experience, unaffected by external weather conditions.
Don't let the weather dictate your pool enjoyment. With our state-of-the-art electric pool heaters, you can take full advantage of your pool throughout the year in Boynton Beach. From invigorating morning swims to relaxing evening dips, our top-notch electric pool heaters ensure that your pool maintains the ideal temperature for your comfort and pleasure. Say farewell to seasonal limitations and dive into an endless pool experience with Florida Pool Heating.
Electric Pool Heaters Are Eco-Friendly
Electric pool heaters present an excellent choice for pool owners in Boynton Beach who are looking for sustainable and eco-friendly heating options. At Florida Pool Heating, we specialize in optimizing your pool experience while prioritizing environmental consciousness. Our team is dedicated to installing and servicing electric pool heaters in Boynton Beach, ensuring your pool remains warm and comfortable without compromising the environment.
When it comes to energy efficiency, Electric Pool Heaters in Boynton Beach outshine their gas or propane counterparts. At Florida Pool Heating, our electric pool heaters have an impressive energy conversion rate, ensuring that nearly 100% of the consumed energy is efficiently transformed into heat for your pool. This high level of efficiency not only translates into significant cost savings on your energy bills but also plays a vital role in reducing harmful greenhouse gas emissions. By selecting our electric pool heaters, you can enjoy warm pool water while knowing that you're actively contributing to a cleaner and greener environment.
Schedule Your Electric Pool Heater Installation Today!
Florida Pool Heating wants to help you enjoy your pool all year long. We offer competitive pricing and top-of-the-line products that are designed to last. Our commitment to excellence doesn't stop there – we also provide exceptional customer service and support to ensure that you're completely satisfied with your purchase.
Schedule your electric pool heater installation in Boynton Beach with Florida Pool Heating today and start enjoying your pool no matter what the temperature is outside. Our team is standing by to answer any questions you may have and help you choose the perfect electric pool heater for your needs. Contact us now to get started!