Electric Pool Heaters Wellington
Efficient Pool Heating Solutions in Wellington
At Florida Pool Heating, we recognize the significance of enjoying a perfect swimming experience regardless of the prevailing outdoor conditions. Our goal is to provide residents of Wellington and the surrounding areas with dependable and efficient electric pool heaters. As the leading experts in pool heater installation and repair in South Florida, we take immense pride in delivering exceptional services that are tailored to meet your specific requirements. By opting for our electric pool heaters, you can relish optimal comfort and pleasure in your pool, irrespective of the season.
When it comes to electric pool heaters in Wellington, Florida Pool Heating stands out by offering cost-effective and eco-friendly options. Our team of highly skilled technicians possesses the expertise and knowledge to handle all aspects of electric pool heater installations and repairs. We prioritize the use of energy-efficient technologies to ensure your pool remains comfortably warm while minimizing energy costs.
By choosing Florida Pool Heating for your electric pool heater needs in Wellington, you're making a smart investment in quality and reliability. We go the extra mile to ensure your complete satisfaction by offering superior craftsmanship, exceptional customer service, and prompt assistance. Our dedicated team is committed to delivering personalized solutions that work with your preferences and budget, enabling you to maximize your pool experience.
We understand that selecting a reliable pool heating company can be overwhelming. That's why we aim to simplify the decision-making process for you. With our extensive experience and a solid reputation for delivering top-quality services, we have become the trusted choice for all your electric pool heater installation and repair needs in Wellington. Get in touch with us today to schedule an appointment and experience comfort in your pool throughout the year.
Electric Swimming Pool Heaters For All Pool Types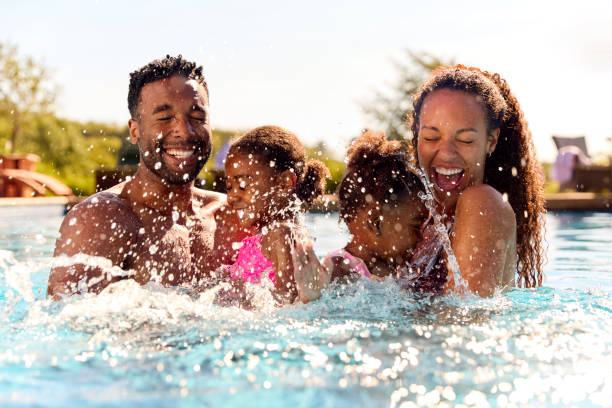 At Florida Pool Heating, we take pride in our top-notch services catering to electric pool heaters in Wellington. Our dedicated team is committed to delivering excellence in every installation and repair project. We recognize that each pool is unique, and our skilled professionals tailor their approach to ensure a seamless fit for your specific pool requirements, no matter if it's an above or in-ground pool.
Don't let the changing seasons limit your pool enjoyment. With our state-of-the-art electric pool heaters, you can extend your swimming season and make the most of your pool investment. Whether you prefer invigorating morning swims or leisurely evening dips, our reliable electric pool heaters ensure your pool maintains the ideal temperature, providing you with endless comfort and relaxation.
Electric Pool Heaters Are Eco-Friendly
Electric pool heaters provide an environmentally friendly solution for pool owners in Wellington. These state-of-the-art heating systems not only offer optimal comfort but also contribute to a more sustainable future. At Florida Pool Heating, we specialize in the installation and repair of electric pool heaters, catering to the needs of our valued customers. By harnessing the power of electricity, our cutting-edge pool heaters ensure efficient and eco-conscious heating, minimizing reliance on traditional fossil fuel-based alternatives.
The energy efficiency of electric pool heaters is unparalleled. These systems convert nearly 100% of the consumed energy into heat for your pool, ensuring maximum effectiveness and minimal waste. By opting for an electric pool heater from Florida Pool Heating, you not only save on energy bills but also actively reduce greenhouse gas emissions. Our commitment to eco-friendly solutions allows you to enjoy warm pool water while making a positive contribution to the environment.
Schedule Your Electric Pool Heater Installation Today!
Florida Pool Heating wants to help you enjoy your pool all year long. We offer competitive pricing and top-of-the-line products that are designed to last. Our commitment to excellence doesn't stop there – we also provide exceptional customer service and support to ensure that you're completely satisfied with your purchase.
Schedule your electric pool heater installation in Wellington with Florida Pool Heating today and start enjoying your pool no matter what the temperature is outside. Our team is standing by to answer any questions you may have and help you choose the perfect electric pool heater for your needs. Contact us now to get started!