Gas Pool Heaters Lake Worth
Efficient Pool Heating Solutions in Lake Worth
Are you tired of not being able to enjoy your pool due to the weather? Look no further than Florida Pool Heating. We are a trusted and experienced company that specializes in pool heater installation and repair services in South Florida. Our primary goal is to provide each of our clients with the highest-quality pool heating solutions in Lake Worth. With our gas pool heater installations, you can expect a reliable and efficient heating source for your pool, no matter the size.
At Florida Pool Heating, we understand that homeowners want an affordable and energy-efficient way to heat their pools. This is why we offer top-of-the-line gas pool heaters that are designed to deliver consistent and reliable heating, ensuring your pool is always at the perfect temperature. Our team of expert technicians has the knowledge and experience to handle all types of gas pool heater installations and repairs, making us the go-to company for all your pool heating needs.
We take pride in our gas pool heaters and only source them from leading manufacturers in the industry. Our commitment to quality extends to the materials and products we use, ensuring your gas pool heater lasts for years to come. Regardless of the size of your pool, our technicians are equipped to handle installations and maintenance of all types of gas pool heaters, from residential to commercial properties.
When it comes to pool heating, Florida Pool Heating is the clear choice for reliable and quality service. With years of experience in the industry, we have established ourselves as a reputable company that prioritizes customer satisfaction. Our attention to detail and commitment to excellence ensures that when you choose us for your gas pool heater installation or repair, you are getting the best service available. So why wait? Contact us today to schedule an appointment and experience a warm and comfortable pool all year round.
Gas Swimming Pool Heaters For All Pool Types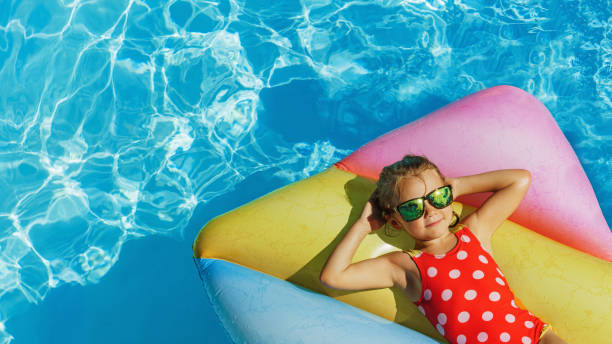 Florida Pool Heating is your premier provider of high-quality pool heating solutions in South Florida. Our team of highly skilled and experienced technicians specializes in installing and repairing gas pool heaters for clients in Lake Worth and the surrounding areas. As the leading choice for upgrading pool heating systems in Lake Worth, we are dedicated to ensuring that your pool is comfortable and enjoyable year-round.
No matter what type of pool you have, our experts can install a gas pool heater that is perfectly suited to your pool's unique size and shape. We take a customized approach to every installation, ensuring that your new heater is energy-efficient and delivers the desired results.
With our advanced gas pool heaters, you can enjoy a warm and comfortable swim in any season, even during the coldest months of the year. Our heaters are designed to heat up your pool quickly, enabling you to dive in and relax without any delay. So, whether you have an above-ground or in-ground pool, trust us to provide you with a reliable, efficient, and cost-effective pool heating solution. Contact us today to schedule an appointment!
Gas Pool Heaters Vs. Electric Pool Heaters
When it comes to enjoying your swimming pool throughout the year, gas pool heaters are an excellent choice. Not only do they heat the water fast, but they are also more energy-efficient than electric heaters. Gas heaters utilize natural gas or propane to create a direct flame that heats the water quickly. In contrast, electric heaters can take longer to reach the desired temperature.
Gas pool heaters are especially great for those who live in colder climates as they can maintain a consistent temperature in colder weather. Unlike electric heaters that may struggle to keep the pool warm enough in colder temperatures, gas heaters ensure comfortable swimming temperatures throughout the year.
Although gas pool heaters may have a higher initial cost compared to electric heaters, their lower operational costs make them a cost-effective option in the long run. Furthermore, gas pool heaters tend to last longer than electric pool heaters, ensuring reliable performance for years to come.
If you're looking for gas pool heaters in Lake Worth that are efficient and cost-effective, look no further than Florida Pool Heating. Our expert team provides top-notch installation and repair services for gas pool heaters, ensuring that your pool remains warm and inviting no matter the weather.
Schedule Your Gas Pool Heater Installation Today!
Florida Pool Heating wants to help you enjoy your pool all year long. We offer competitive pricing and top-of-the-line products that are designed to last. Our commitment to excellence doesn't stop there – we also provide exceptional customer service and support to ensure that you're completely satisfied with your purchase.
Schedule your gas pool heater installation with Florida Pool Heating today and start enjoying your pool no matter what the temperature is outside. Our team is standing by to answer any questions you may have and help you choose the perfect gas pool heater for your needs. Contact us now to get started!