Gas Pool Heaters Miami
Efficient Pool Heating Solutions in Miami
Are you tired of having to put your pool time on hold due to chilly weather? At Florida Pool Heating, we understand the importance of having a perfectly heated pool to enjoy year-round, and we are here to help. As a leading pool heating installation and repair company located in South Florida, we are dedicated to providing top-of-the-line gas pool heaters to meet all your heating needs in Miami and the surrounding areas.
Our gas pool heaters are the ideal solution for those looking for an affordable and energy-efficient option to heat their pool. At Florida Pool Heating, we take pride in our team of expert technicians who specialize in gas pool heater installations and repairs. With years of experience under our belts, we are confident in our ability to provide consistent and reliable heating to keep your pool at the perfect temperature all year long.
At Florida Pool Heating, we understand the importance of using only the highest-quality products and materials for all our installations. That's why we source our gas pool heaters from trusted manufacturers in the industry to ensure longevity and efficiency. Our team of technicians is well-equipped to handle gas pool heaters of all sizes, from residential pools to commercial ones.
Choosing the right pool heating company can be daunting, but with Florida Pool Heating, you can be confident in your decision. Our commitment to customer satisfaction is unmatched, and we pride ourselves on our attention to detail. Our goal is to provide you with top-quality service and peace of mind knowing that your pool heating needs are in good hands.
So why wait? Contact Florida Pool Heating today to schedule an appointment and get started on keeping your pool warm and comfortable all year round. Don't let the weather keep you from enjoying your pool – let us help you make the most of it! Remember, for the best gas pool heaters in Miami, Florida Pool Heating has got you covered.
Gas Swimming Pool Heaters For All Pool Types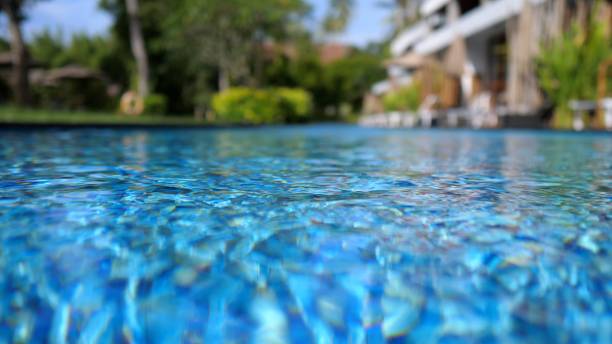 Are you searching for a reliable and efficient pool heating solution in Miami? Look no further than Florida Pool Heating, your go-to experts for all gas pool heater installation and repair needs. Our experienced technicians are dedicated to providing the best services for your gas pool heating system, making your pool experience comfortable and enjoyable all year round.
Our team is equipped to install gas pool heaters for any type of pool, including in-ground or above-ground pools. We understand that every pool is unique, and that's why we provide customized installation solutions to ensure your new heater is energy-efficient, fits perfectly with your pool's size and shape, and meets your specific needs.
Our gas pool heaters are designed to heat up your pool quickly and efficiently, allowing you to jump in and enjoy a warm swim without delay. With our expertise and superior products, you'll never have to miss out on a refreshing swim, even during the colder months.
Gas Pool Heaters Vs. Electric Pool Heaters
Gas pool heaters might just be the solution you've been searching for. These types of heaters offer numerous benefits compared to their electric counterparts, such as faster heating times and increased energy efficiency. By utilizing a direct flame, gas heaters are capable of heating your pool quickly, allowing you to jump into your warm pool in no time, even during the colder months.
Another advantage of gas pool heaters is their energy efficiency. By utilizing natural gas or propane to heat the water, they require less time and energy to achieve the desired temperature. Even in chilly weather, gas pool heaters can maintain a consistent temperature, making them a perfect choice for those living in areas with colder climates. In contrast, electric heaters tend to struggle with keeping up with consistent temperatures in colder weather, resulting in higher energy bills.
Although gas pool heaters may have a higher upfront cost compared to electric pool heaters, their lower operational costs can balance out this difference over time. They also have a longer lifespan, providing reliable performance for many years. If you're looking for a cost-effective and energy-efficient way to heat your pool in Miami, a gas pool heater should definitely be on your list of options to consider.
Schedule Your Gas Pool Heater Installation Today!
Florida Pool Heating wants to help you enjoy your pool all year long. We offer competitive pricing and top-of-the-line products that are designed to last. Our commitment to excellence doesn't stop there – we also provide exceptional customer service and support to ensure that you're completely satisfied with your purchase.
Schedule your gas pool heater installation with Florida Pool Heating today and start enjoying your pool no matter what the temperature is outside. Our team is standing by to answer any questions you may have and help you choose the perfect gas pool heater for your needs. Contact us now to get started!