Gas Pool Heaters Palm Beach
Efficient Pool Heating Solutions in Palm Beach
Looking for the ideal solution to maintain the perfect temperature in your pool, regardless of the unpredictable weather in Palm Beach? Look no further than Florida Pool Heating, the trusted experts in pool heater installation and repair. Our company is based in South Florida and has been serving the area with exceptional pool heating services in Palm Beach. With our reliable gas pool heater installations, we guarantee efficient heating solutions for pools of all types.
Gas pool heaters are an excellent choice for homeowners seeking an affordable and energy-efficient pool heating solution. At Florida Pool Heating, we specialize in installing and repairing gas pool heaters, ensuring a consistent and reliable heating performance that keeps your pool at the perfect temperature throughout the year. Our team of expert technicians is highly skilled in handling various types of pool heating systems, so you can trust us to deliver exceptional results.
At Florida Pool Heating, we take pride in offering top-of-the-line gas pool heaters sourced from industry-leading manufacturers. Our commitment to quality means we only use premium materials and products, ensuring the longevity and durability of your gas pool heater. Whether you have a small residential pool or a large commercial one, our experienced technicians have the expertise to handle the installation and maintenance with precision and care.
When it comes to choosing a dependable pool heating company in Palm Beach, Florida Pool Heating stands out as the obvious choice. With years of experience in the industry, we have established a strong reputation for delivering exceptional services to our clients. Our attention to detail and unwavering commitment to customer satisfaction set us apart. When you entrust us with your gas pool heater installation or repair, you can rest assured that you will receive the best service available in the area. Don't wait any longer, contact us today to schedule an appointment, and let us help you maintain a warm and comfortable pool environment all year round.
Gas Swimming Pool Heaters For All Pool Types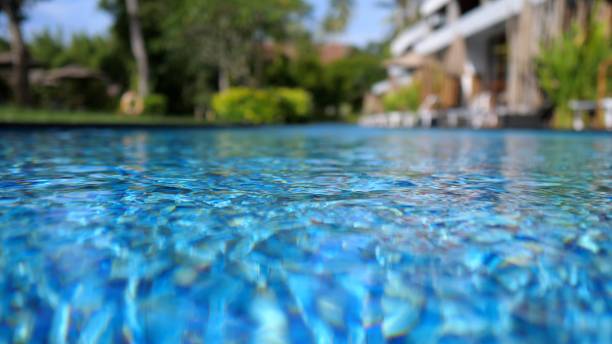 Our dedicated team specializes in delivering top-notch pool heating solutions tailored to meet your specific needs. With our expertise and commitment to excellence, we are your trusted partner when it comes to upgrading your pool heating system.
Our highly skilled technicians possess extensive knowledge and experience in the installation and repair of gas pool heaters. Whether you have an above-ground or in-ground pool, rest assured that our experts can flawlessly install a gas pool heater that perfectly matches your pool's size and shape. We understand the importance of a customized approach, ensuring your new heater delivers optimal performance while being energy-efficient. With our gas pool heaters, you can enjoy a warm and comfortable swim even during the coldest months of the year, making your pool a haven of relaxation and enjoyment.
At Florida Pool Heating, customer satisfaction is our top priority. Our dedicated team is committed to providing unparalleled service, offering comprehensive solutions tailored to your requirements. We strive to exceed your expectations by delivering top-notch products, expert installation, and reliable maintenance, ensuring your pool heating system operates flawlessly for years to come. Experience the difference between Florida Pool Heating today and discover how we can enhance your swimming experience in Palm Beach and beyond. Trust us to keep your pool warm, inviting, and ready for endless moments of aquatic bliss.
Gas Pool Heaters Vs. Electric Pool Heaters
With their ability to heat water rapidly, gas heaters outperform electric heaters in terms of speed and convenience. By utilizing a direct flame, gas pool heaters ensure a quick increase in water temperature, making them an excellent choice for those who prefer not to wait long.
In addition to their impressive speed, gas pool heaters are also energy-efficient. Powered by natural gas or propane, these heaters require less time and energy to reach and maintain the desired temperature. Even in colder climates, gas heaters excel at providing consistent warmth, ensuring a comfortable swimming experience no matter the weather. Unlike electric heaters that struggle to maintain temperatures in chilly conditions, gas pool heaters are designed to deliver reliable performance year-round.
While gas pool heaters may involve a slightly higher initial cost compared to electric ones, their long-term benefits outweigh the investment. With lower operational costs and extended lifespans, gas heaters prove to be cost-effective over time. By choosing a gas pool heater, you're not only saving on energy consumption but also ensuring reliable and efficient performance for many years to come. Invest in a gas pool heater for your Palm Beach pool and enjoy the perfect balance of comfort and efficiency.
Schedule Your Gas Pool Heater Installation Today!
Florida Pool Heating wants to help you enjoy your pool all year long. We offer competitive pricing and top-of-the-line products that are designed to last. Our commitment to excellence doesn't stop there – we also provide exceptional customer service and support to ensure that you're completely satisfied with your purchase.
Schedule your gas pool heater installation in Palm Beach with Florida Pool Heating today and start enjoying your pool no matter what the temperature is outside. Our team is standing by to answer any questions you may have and help you choose the perfect gas pool heater for your needs. Contact us now to get started!