Gas Pool Heaters Pompano Beach
Efficient Pool Heating Solutions in Pompano Beach
Are you looking for a way to enjoy your pool regardless of the weather in Pompano Beach? Look no further than Florida Pool Heat. Our team of skilled technicians is based in South Florida and is dedicated to delivering exceptional installation and repair services for gas pool heaters to both residential and commercial clients. We are committed to providing the highest quality pool heating services in Pompano Beach and nearby areas, ensuring that your pool stays at the perfect temperature.
As an energy-efficient and cost-effective option, gas pool heaters are an ideal choice for your pool heating needs. At Florida Pool Heat, we specialize in the installation and repair of gas pool heaters. Our highly skilled and experienced technicians can handle all types of pool heating systems and only use top-quality materials and products from industry-leading manufacturers to ensure the longevity of your gas pool heater.
Whether you have a small residential pool or a large commercial one, our technicians can proficiently install and maintain gas pool heaters of all sizes. We use only high-quality materials and products to ensure that your gas pool heater lasts for years to come.
Florida Pool Heat is the go-to choice for anyone seeking a reliable pool heating company. With years of experience in the industry, we have established a reputation for providing exceptional services to our clients. We are dedicated to customer satisfaction and pay close attention to detail. When you choose us for your gas pool heater installation or repair, you can be confident that you will receive the best service possible. Contact us today to schedule an appointment and let us help you keep your pool warm and comfortable all year round in Pompano Beach.
Gas Swimming Pool Heaters For Any Pool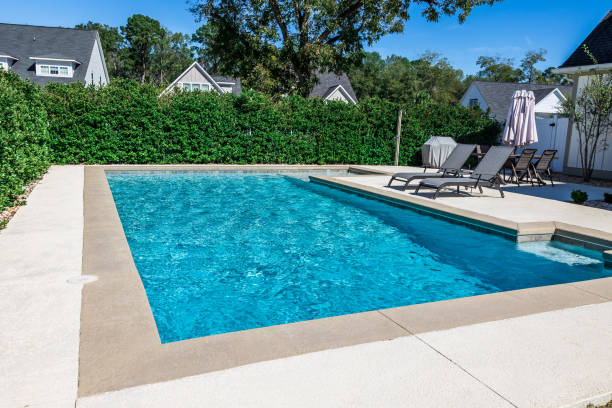 Are you looking for a reliable and efficient gas pool heating solution in Pompano Beach? Look no further than Florida Pool Heat. Our team of experienced technicians is dedicated to providing top-notch installation and repair services for gas pool heaters of any size and type.
Whether you have an in-ground or above-ground pool, our experts will work closely with you to customize the installation to your pool's unique requirements. We understand that every pool is different, which is why we take a tailored approach to ensure maximum efficiency and optimal performance.
Say goodbye to chilly dips in your pool during the cooler months. Our gas pool heaters are designed to quickly heat up your pool, providing you with a comfortable swimming experience throughout the year. At Florida Pool Heat, we're committed to delivering the best possible pool heating solution that meets your specific needs and budget.
Gas Pool Heaters Vs. Electric Pool Heaters
Looking to enjoy your swimming pool regardless of the weather? Look no further than gas pool heaters. Compared to electric pool heaters, they offer numerous advantages, including faster heating times and increased energy efficiency. Using a direct flame, gas heaters heat the water quickly, ensuring you can jump into a warm pool in no time. This makes them the perfect choice for those who don't want to wait around for their pool to heat up.
Perhaps the biggest advantage of gas pool heaters is their energy efficiency. By utilizing natural gas or propane to heat the water, they require less energy and time to reach the desired temperature. Even in colder temperatures, gas pool heaters can easily maintain a consistent temperature, making them ideal for regions with colder climates. Conversely, electric heaters can struggle to maintain consistent temperatures in cold weather, leading to higher energy bills.
While gas pool heaters may have a higher upfront cost than electric alternatives, they make up for it with their lower operational costs over time. They also tend to have a longer lifespan, ensuring reliable performance for years to come. So if you're seeking an energy-efficient and cost-effective way to heat your pool in Pompano Beach, a gas pool heater is undoubtedly an excellent option to consider.
Schedule Your Gas Pool Heater Installation Today!
Florida Pool Heating wants to help you enjoy your pool all year long. We offer competitive pricing and top-of-the-line products that are designed to last. Our commitment to excellence doesn't stop there – we also provide exceptional customer service and support to ensure that you're completely satisfied with your purchase.
Schedule your gas pool heater installation with Florida Pool Heating today and start enjoying your pool no matter what the temperature is outside. Our team is standing by to answer any questions you may have and help you choose the perfect gas pool heater for your needs. Contact us now to get started!