Solar Water Heater in Florida – Costs and Savings
Solar Water Heater in Florida – Costs and Savings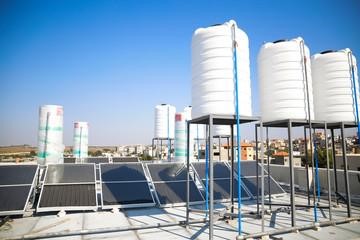 Purchasing a solar water heater makes sense right away; you pay more upfront but can cut your water heating bills by 50-80%.
But are those energy savings sufficient? Do they justify the high upfront cost of solar water heater Florida? Let's do the calculation.
Doing the Calculation on Solar Water Heating
First and foremost, let's begin with the cost of a solar water heater. With installation, a solar pool heater costs between $3,935 (< 80-gallon tank) to $9,654 (> 120-gallon tank). The average cost is $6,766 (80-gallon tank).
To put things in proper perspective, an 80-gallon tank heats enough water for a family of 5, according to FPL.
Please keep in mind that cost depends on numerous other factors. We suggest you get an estimate for a water heater that fits your family's requirements.
After you get a solar water heater cost estimate, start subtracting incentives from it.
1.Deduct Federal tax credits from cost
Assuming you get an ENERGY STAR qualified solar water heater, your highest price cut will be from the 30% federal tax credit.
2.Deduct local energy company rebates from cost
Rebates vary for every energy company
Solar Water Heaters: How Much Will I Save Each Year?
Since Florida is so sunny throughout the year, the solar water heater hardly depends on its backup heating tank. So, it's effective at saving you money.
According to Florida Solar Energy Center, a household of 4 using a solar water heater with a backup element could save $200-$300 a year in lower water heating costs.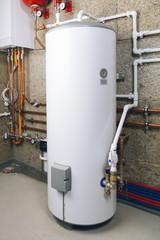 A solar water heater lasts for about 20 years. So, the household of four could save $4,000 to $6,000 over the solar water heater's lifetime.
So, let's do the calculation:
$7000 to purchase install solar water heater (average cost, rounded up)
-$2100 (30% federal tax credit)
-$1000 (FPL rebate)
-$4000 (low end of energy savings)
———-
-$100
That means the solar water heater Florida pays for itself over its lifetime (and saves you another $100).
But wait! There's more! An electric pool heater or gas pool water heater only lives approximately 10 years. So, a solar water heater could also save you the amount it would cost to purchase a whole new water heater!
Resources and References: