Gas versus Electric Pool Heaters
Gas versus Electric Pool Heaters
Staying in Florida means you can get time out of your pool for many days of the year. Though there are periods when the water temperature may not be quite as warm as you'd like. And if you'd like it to be comfortable all year, one thing is a requirement. Nevertheless, deciding if a pool gas heater or an electric heater is ideal depends on a few things. We'll take a look at both to help you choose which is best for your backyard pool.
Selecting a Gas Heater vs. Electric Heater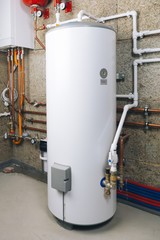 While the difference in gas and electric heating is pretty clear, you may not be as aware of the fact that each has two heater kinds. Gas comprises of natural gas or propane. Electric can be electric resistance or electric heat pumps.
It's also essential to know that each option has costs that vary much based on a few factors. The only sure way to determine which pool heating options work best for you is to compare them across the board and find out which you would prefer to work with. Let's take an in-depth look at each.
The Advantages and Disadvantage of Swimming Pool Gas vs. Electric Heat
As mentioned before, you can utilize natural gas or propane to heat the water. Year after year, they remain one of the most prevalent forms. This can be because gas works considerably faster and tends to be less expensive.
The Cost of a Gas Heater vs. Electric Heater
Some might say that gas is less costly, but that's the only portion of the story. Gas is usually cheaper than electric when it comes to the initial cost. Nevertheless, it depends on the prices of natural gas and propane, meaning that despite the equipment being a bit on the less expensive side, the cost to operate is normally more expensive in the longer run.
Electric swimming pool heaters vary quite a lot from gas in terms of costs. The units tend to be more expensive up front, and the cost of installation is a bit more due to their intricacies. Nevertheless, the electric heater is generally cheaper in the long run. Electric models also tends to be more reliable as compared to gas and has a longer lifespan.
Efficiency and Installation
By nature, gas pool heaters have a more significant environmental effect than an electric heater. Though, electric takes longer to heat your pool water and is less efficient in colder temperatures. This is because they depend on outside heat to warm up the pool water. You can evade these issues, however, by using a pool cover. The cover will assist trap the heat in the water and hence make the process quicker.
Also, to set up a natural gas pool heater, you will have to link the unit to your gas line. Propane requires a propane tank to work. But electric needs certified technicians who can safely and correctly install the equipment.
Gas Heater Vs. Electric Heater: You Select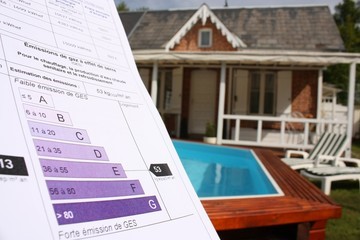 Remember to consider the following when deciding between a gas and an electric heater for your pool:
Initial Price and in the long run
Energy Efficiecy
Heat Consistency
Installation, Maintenance, and Repair
If you are not sure which form is better for you, consider how regularly you plan on using one. Also, consider the average temperature of the area you live in and whether or not you plan to swim during colder seasons.
Remember, the experts at GPS Pools are always here to assist. For additional information and advice concerning brands, models, and costs – or to have yours installed quickly, expertly, and affordably – contact us today.
Resources and References: