Pool Heaters in Miami – Your Options
Pool Heaters in Miami – Your Options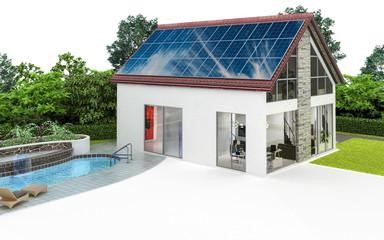 Maintaining a comfortable temperature can make a world of difference when it comes to the usability of your pool heater. You can get by with an unheated pool during the day when the weather is hot enough; however, it can make it hard to use your pool regularly. In the evening, when the weather cools, you will often be forced to stay out of the water because of the falling temperature.
Additionally, you'll have to wait longer in the year to start swimming, and close up shop much earlier in the Fall as well.
Fortunately, with the addition of a quality pool heating system, you'll have additional usable days of swimming available and more evenings as well.
Florida Pool Heating is here to help, whether you require a system to be installed for the first time or you simply require a repair or regular maintenance on your existing unit. To help you learn what advantages our company can provide for your home or business, let's cover our service in more detail below.
Fast Service
Unlike some competitors, Florida Pool Heating will respond to your service call in a timely and efficient manner. We pride ourselves with a superior customer service, and that means providing fast response times for each customer. We have many qualified technicians available to respond to your request, which will be radio dispatched straight to your door. Why wait days or even weeks for an appointment, when Florida Pool Heating will service or install your pool heating system right away?
Experienced Staff for Any Pool Heater Repair Work
Our workforce is competent and well-versed on the latest models, and we service both Pentair and Hayward pool heating units. Pentair is known as a global leader in the pool industry, with millions of customers worldwide. Their products enhance performance and quality design, and they are dedicated to providing energy-efficient and reliable heating systems. Hayward is also a trusted name in pool heating, being in business for over eight decades. The heating units of Hayward are built to last, and they have a low-maintenance design. Florida Pool Heating works mostly with both of these brands because they are superior selections, ensuring that your pool heater performs at its best. Be assured that our trained technicians have the experience to carry out installation, repair, or maintenance on these quality brands.
Residential or Commercial Pool Heating Service
Pool heaters Miami supports a variety of different clients, no matter if you are a homeowner or a commercial customer. Irrespective of the size of your pool, we can handle the job, as we have the staff and equipment to do the job right the first time. We service community pools, large commercial pools for apartment buildings or condominiums, and standard residential swimming pools.
Energy Efficient
We are professionals at installing and maintaining energy-efficient pool heating systems, which can add up to a great deal of savings. As pool heaters frequently run for long periods, having an efficient unit can significantly reduce your utility costs. We will work with you to provide the correct solution for your particular situation, which will save you a lot of money overall. Also, we provide a lot of exclusive deals and promotions to make your installation or repair more affordable.
Add Enjoyment With Pool Heater Miami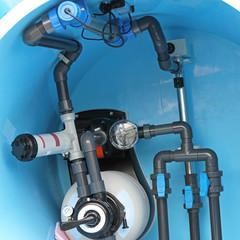 Lastly, a pool heating system will allow you to use your pool for more days of the year and in the evenings, but it can make your swimming experience more enjoyable. The warm water makes getting into your pool inviting, removing the shock that jumping into cold water can bring. You'll likely find yourself spending a lot of time in the pool each time that you and your family swim, as you are comfortable with the warmer temperature. Additionally, you'll be able to adjust the settings to your individual liking, so your pool will always stay at the temperature which most suits your tastes.
All that said, Florida Pool Heating is an excellent option, as we can provide many benefits and make swimming in your pool even more enjoyable. We are here to assist with your requirements in any way, whether you decide to purchase a new system or have an existing one repaired. We provide fast service, professional staff experienced on the best brands in the industry, and service both residential and commercial customers. Moreover, we are adept at installing energy-efficient systems, which are designed to save you money. Finally, with the numerous deals and promotions that we regularly offer, you will lower your initial cost to own a new pool heating system. For all of these reasons, Florida Pool Heating is the obvious choice for keeping your pool warm and inviting.
Resources and References: