What Pool Heater Size Do I Need?
What Pool Heater Size Do I Need?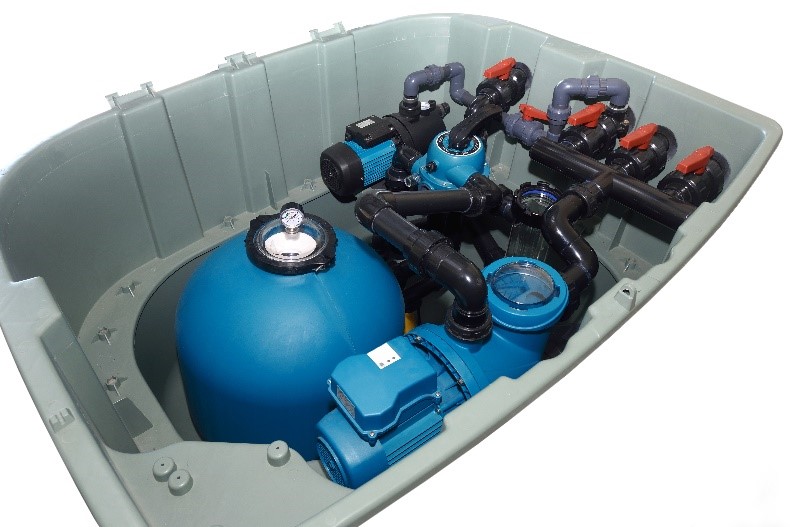 For many, natural gas or propane-fueled pool heaters are an absolute requirement. Adding a heater to your pool ensures you'll have a warm, comfortable pool to hop into whenever you're ready to take a swim, but a heater can also drastically extend your swimming season. However, different sized pools hold different amounts of water, and that means they need custom-sized heaters to both raise the water temperature and keep it steady.
Obviously, there are two main ways you as a pool owner may opt to use a pool heater. One of these is to let the pool cool down when not in use, then turn on the heater in advance of any swim to bring the temperature back up to wherever you'd like it. The other choice is to run the heater constantly, using it to hold the water at the desired temperature, so your pool is ready for a swim at any time.
A pool heater is well-suited for any of these uses, but if you are planning on letting the pool cool down between uses, you may want to choose a higher-powered heater, as they will heat the water faster. This way, you will not have to wait too long before you can get into the pool.
Determining the actual size heater, you'll requirements comes down to a variety of different variables, including the size of the pool, starting temperature, air temperature, desired water temperature, and how quickly you want it to heat. By considering these numerous factors, you'll select the right size heater for your pool and needs.
The heater size should be based on how warm you want the pool or spa water and how fast you require the pool to warm up. If you plan to maintain the pool warm all the time, a smaller heater will work. The most cost-effective use is to oversize the heater and quickly warm up the pool water before you are ready to use it.
That said, there are some common guidelines that we can recommend for you. Please note these are for gas-fueled pool heaters, not heat pumps or solar pool heaters.
Bonus Tip: Enhance Heater Efficiency with a Cover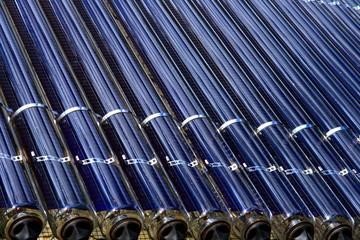 Raising your pool water temperature is just the start of having a consistently warm swimming pool. Keeping that water warm is another – and the best way to do that is to minimize any factors that contribute to the cooling of the water. The major cause for water temperature drops is evaporation and contact with cooler air.
By adding a cover to your swimming pool (ideally an automatic cover that's easy to open and close), you're accumulating an extra layer of insulation, which holds the water's heat. This will reduce the amount of work your pool heater must do to keep the water temperature constant, but it will also hold the temperature much better if you only heat the water when you're ready to go for a swim.
Just as a clean and clear pool is significant in having a pool you and your family can enjoy, so does having water at a comfortable temperature. The addition of a heater to your pool is the best way to ensure this.
By selecting a heater that's the right size for your pool, you ensure that warm water will be available whenever you feel like taking a dip.
Resources and References: