Gas Vs. Solar Vs. Pump Pool Heater
By Admin | Jul 21, 2020
Gas Vs. Solar Vs. Pump Pool Heater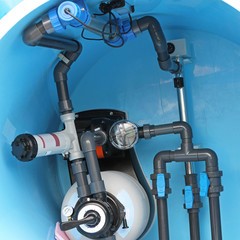 Are you looking for a way to use your swimming pool for as much of the year as you can? At Florida Pool Heating, we meet with hundreds of folks across South Florida each year concerning their pool projects, and we receive many questions regarding pool heaters. Today we're going to discuss the advantages of heating your pool and different heating options.
Why Would I Want to Heat My Pool?
Great question! Without a pool heater, your swim season may only last three or four months, while the adding of a heater will typically extend your swim season about two months based on your location and climate.
We all know how much children enjoy the swimming pool, and closing time can be a bummer, but with a pool heater, you and your family can maximize the fun.
What Types of Pool Heaters are There?
There are three main kinds of pool heaters:
Solar
Heat Pump (Electric)
Gas
How Do They Work?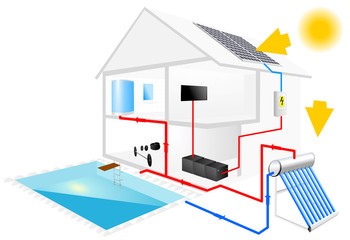 Solar pool heaters are very useful in southern climates year-round and extend swim time in northern climates. Using the sun's energy, the existing pool pump circulates the water through the heater, which is usually situated on the rooftop or a frame constructed in the yard. The downside: solar heating needs a system equal to 50%–100% of the pool's surface. While solar energy can be free, the pool pump must be running for the solar heater to operate correctly, which can increase your electric bill.
Electric heat pumps
Electric heat pumps are, amazingly, actually a type of solar energy. How is this possible?
Well, the sun heats the air, and that heat is pulled from the air. This warm air is pulled in, improved, and transferred into the water. This heater needs temperatures of approximately 55°F (12°C) or higher to function properly.
Gas pool heaters
Gas pool heaters utilize either propane or natural gas. Running independently of outdoor temperature conditions, gas pool heaters burn the fuel within a combustion chamber. Your pool water runs over copper coils and returns to the pool warm.
Resources and References:
Contact us today
We're here to help you! Contact our support line during business hours (8am-4pm ET)
Toll Free
(800) 780-4328