What Is Aqualink® TCX™ Pool Automation?
By Admin | Jun 1, 2022
What Is Aqualink® TCX™ Pool Automation?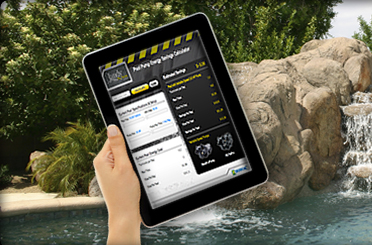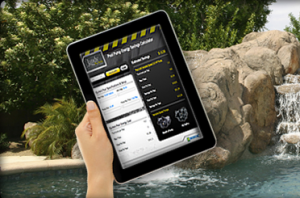 Aqualink® TCX™ Pool Automation is the latest advancement in pool heating technology. Aqualink® TCX™ is a self-contained, weatherproof controller that operates all aspects of your pool heating system. It mounts easily to the wall next to your equipment and provides an easy-to-use interface for programming and monitoring your pool's heating system.
The Aqualink TCX pool automation system is one of the most popular and reliable systems on the market. It offers a wide range of features and benefits that make it a great choice for both residential and commercial pools.
Some of the key features of Aqualink TCX include:
Fully automatic operation: The Aqualink TCX system can be programmed to operate your pool automatically, meaning you don't have to lift a finger! Simply set it and forget it.
Chemical dosing: The Aqualink TCX system can accurately dose your pool with chemicals, ensuring that your water remains clean and safe to swim in.
Remote access: With Aqualink TCX, you can control your pool remotely via the Aqualink app. This means you can make sure your pool is running smoothly even when you're not at home.
If you're looking for a reliable and feature-packed pool automation system, Aqualink TCX is worth considering. Contact us today to find out more.
Jandy TCX-P, Pool Automation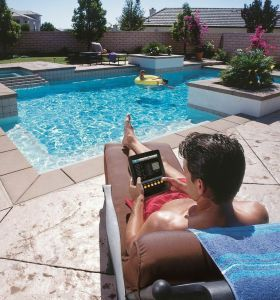 Pool automation is the process of automating the operations and maintenance of a pool. This can include tasks such as opening and closing the pool, cleaning the pool, and adding chemicals to the water. Pool automation can make owning a pool much easier and less time-consuming. It can also help to keep the pool in good condition by ensuring that all tasks are carried out regularly. Many people who have pools choose to automate their pools to enjoy all of these benefits.
Jandy Aqualink TCX-P is an easy-to-use, affordable pool automation system that gives you the ability to control your pool equipment from anywhere. With Aqualink TCX-P, you can set schedules, monitor energy usage, and receive alerts if there is a problem with your equipment. Aqualink TCX-P is also compatible with Jandy's line of pool products, so you can create a complete automated pool system. Aqualink TCX-P makes it easy to have a beautiful, well-maintained pool without all the hassle.
If you are considering automating your pool, there are a few things you should know before making your decision.
The first thing you need to consider when deciding whether or not to automate your pool is what type of automation system you want to use. There are two types of pool automation systems: those that use sensors and those that do not.
If you choose to use a sensor-based system, the sensors will be used to detect when someone is in the pool and will automatically turn on the pumps and filters.
On the other hand, if you do not want to use sensors, you can opt for a manual system. With a manual system, you will need to manually turn on the pumps and filters when someone is in the pool. You will also need to adjust the temperature manually. While this may seem like more work, it can be less expensive than a sensor-based system. 
Smart Pool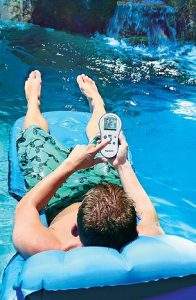 Smart Pool is the future of pool maintenance. It is an automated system that uses sensors to monitor the pH and chlorine levels in your pool, as well as the temperature. Smart Pool will also let you know when it is time to add more chemicals or clean the filter. This system makes it easy to keep your pool clean and safe for swimming.
If you are looking for a way to automate your pool, Aqualink TCX pool automation is a great option. It is reliable, easy to use, and compatible with most existing pool equipment. Contact Florida Pool Heating today to learn more about Aqualink TCX pool automation. We are always happy to help you find the right solution for your pool heating needs.
We offer a wide range of services including:
Aqualink TCX Pool Automation
Pool Heater Repairs
Pool Pump Repairs
Pool Filter Repairs
And much more! Visit our website or give us a call today at (954) 519-6399 to learn more about what we can do for you.
Contact us today
We're here to help you! Contact our support line during business hours (8am-4pm ET)
Toll Free
(800) 780-4328