How to Find a Reliable Swimming Pools Heating Expert
By Admin | May 30, 2022
How to Find a Reliable Swimming Pools Hating Expert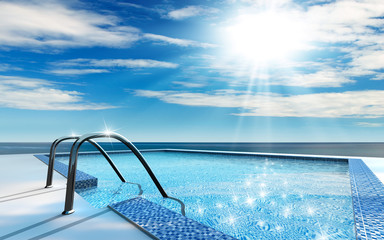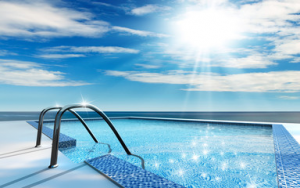 When it comes to finding a reliable pool heating service company, there are a few things you'll want to keep in mind. First and foremost, you'll want to make sure that the company you're considering is licensed and insured. This will protect you in the event that something goes wrong with the pool heater installation or repair. And while there are many different types of pool heaters on the market, finding the right one for your needs doesn't have to be a daunting task.
Secondly, you'll want to ask for referrals from friends or family who have used a particular company in the past. And finally, be sure to get multiple quotes before making your final decision – this will help ensure that you're getting the best possible price for the service. By following these simple tips, you can be confident that you're choosing the right company for your needs.
If you're in need of a reliable and affordable pool heating service, look no further than us! We'll make sure that your pool is heated to perfection so that you can enjoy it all year round. Trust us for all your pool heating needs – we're the experts!
We carry a wide range of high-quality products from the top brands in the industry. Whether you need a new heater, pump, or solar panel, we've got you covered.
Pool Heater Repair Cost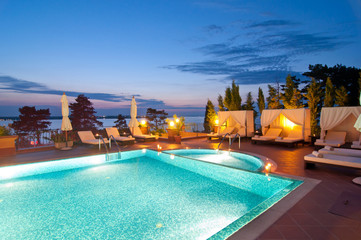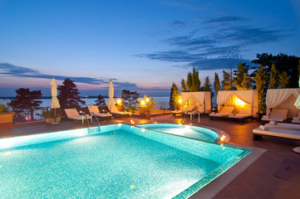 Pool heating is an important aspect of pool ownership. Many people enjoy swimming in their pools year-round, but live in climates where the temperature outside doesn't allow for it. A pool heater keeps the water at a comfortable temperature so swimmers can enjoy the water no matter what the weather is like outside. Pool heaters come in different sizes and prices. The cost to repair a pool heater will depend on the type of heater, the size of the unit, and the severity of the damage.
Some common problems with pool heaters include:
Pilot light issues
Thermostat problems
Leaking gas lines
Damaged filters
Malfunctioning control valves
If you're having trouble with your pool heater, the first step is to contact our pool heating specialist. We will be able to diagnose the problem and give you an estimate for the repair costs. In some cases, it may be cheaper to replace your pool heater than to repair it.
We understand that a pool is a big investment. We also know that when something goes wrong with your pool heating equipment, it can be frustrating trying to find someone who knows how to fix the problem. That's why we've made it our mission to be the go-to source for all your pool heating needs. Whether you need repairs, replacement parts, or just some advice, our team of experts is here to help. Give us a call today and let us show you what we can do!
Solar Pool Heaters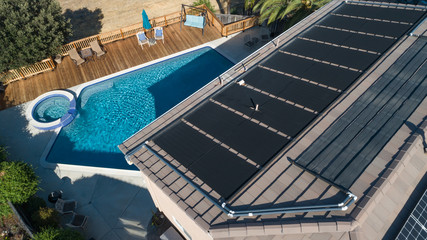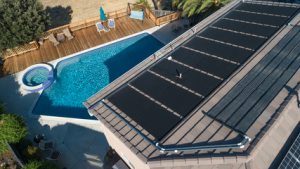 Solar pool heaters are a great way to keep your swimming pool warm without using fossil fuels. Solar pool heaters work by circulating water through a solar collector, which heats the water and then returns it to the pool. Solar pool heaters are an environmentally friendly option for heating your swimming pool.
We understand that not everyone is an expert when it comes to solar pool heaters and that's okay! We are here to help you every step of the way; from finding the right product for your needs, to installation and beyond. Solar pool heaters are a great way to extend your swimming season without breaking the bank.
If you have any questions or concerns, please don't hesitate to reach out to us. We would be more than happy to help you. Call us today at (888) 714-6285 for more information!
Contact us today
We're here to help you! Contact our support line during business hours (8am-4pm ET)
Toll Free
(800) 780-4328